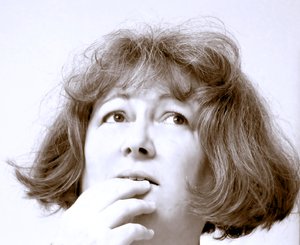 Last night, I played host to my local book club. I cleaned house and added a few Christmas touches to my home, before putting out wine and nibblies for the ladies. We meet once a month to discuss a book and everyone takes turns hosting. Yesterday was my turn and our book of the month inspired an interesting discussion. The book in question was "Still Alice" by Lisa Genova and the topic of her novel is early-onset Alzheimer's. Our discussion revolved around forgetfulness and our ability of finding words.
Lethologica: Finding the Perfect Words
Lethologica: The inability to remember a word or put your finger on the right word¹
(¹from Dictionary.com)
One of the first signs that the main protagonist Alice recognizes as being not quite right happens when she is giving a speech. She is a Professor of Linguistics and thrives on public speaking, which she does often. On this day though, she blanks out on a word, as she is running through her normally smooth speech. Try as she might, the word is lost to her. It is only hours later that the mystery word inadvertently pops back into her brain. This is the beginning of her loss with finding words.
While Alice's lapse is one of the first signs of early-onset Alzheimer's, I am familiar enough with the concept of losing a word that should be on the tip of my tongue. I am pretty sure I won't be on the Dementia ward any time soon, but how many of us have moments of temporary amnesia that leave us struggling trying to find that word. It can be frustrating when you know there is a perfect word, but try as you might, it won't come to you.
As a writer, this is far from ideal. In general, writers pride themselves on eloquent prose. When you have to substitute less than perfect terms, it can feel like receiving a failing grade. Why does that happen? Sometimes after being up late I have a harder time tracking down that perfect word due to brain fog. If I have imbibed in a glass too many of "inspiration", my muse the following day can sometimes be like sludge. If the moon is waxing, my period is imminent, or some jerk slammed on his horn at me on the way home, the chances are good that I might be a little more distracted and perhaps less succinct than I would like to be.
I am sure we have all been there.
Just as Alice was terrified in the beginning about losing her language, and more importantly, her mind, I too have had my moments when I am concerned with my moments of lethologica. Heck, I just learned the word today, but am sure it will be gone in a blink too. That and all the names of the new people I meet, whose names go in one ear and out the other. Is it because there are too many words already stuffed inside my brain, so nothing else sticks? Or just lazy memory receptors? What line do you draw between simple forgetfulness or a larger issue that needs addressing?
Now where was I going with this exactly? Hmm…
Book club, language, brain acuity, the skills a good writer should have… Yes, I think I got there. Alzheimer's isn't knocking on my door yet.